Since its inception in 2013, The Artologist has become one of the premier art hubs in the Philippines today.
From its humble beginning as a small art gallery in Eisenhower Street in the busy City of San Juan in Metro Manila, The Artologist has now become the home for budding and midcareer artists in the country, focusing primarily in contemporary and post-modern art.
But The Artologist is more than a gallery. It is also a place of discovery and of development for those individuals who want to hone their craft as an artist; or just to rekindle their passion in creating things that entice—and soothes—the senses with the help of brushes, color palette, and canvas. Because of this, years after it was founded, The Artologist has gained the reputation of being one of best independent art learning facilities and showrooms in the country.
Aside from organizing exhibits for its 100-roster of artists in its main gallery in Xavier Street, while maintaining a second branch (Happy Art/Abstrak Art) in Tiendesitas, a shopping destination in Pasig City, its third branch opened in 2018 at the Shangri-La Plaza Mall in Mandaluyong City. The Artologist has also exhibited in prestigious establishments like Shangri-La Plaza, Estancia Mall, Okada Manila, The Peninsula Manila, 8 Rockwell Center, The Powerplant Mall and Ayala Malls Manila Bay. Being around and respected in the industry, artworks were inquired for and supplied to recognized establishments such as the 6 star hotel Shangri-La at the Fort, Sofitel Casino, Harrah's Hotel Las Vegas, The Resort of Siegfried & Roy, to name a few.
Moreover, The Artologist also ventured into joining international art fairs. It has conquered overseas being the gallery that brought a Filipino artist, Monnar Baldemor, into the City of Lights—Paris—for a solo show entitled "Adieu" on 21 September 2017. This year, The Artologist participated at the New York Art Expo 2019 in Pier 92, promoting it's very own 3 brilliant artists, Michael Adams Nacianceno, Fernando Antimano and Monnar Baldemor.
Coming from a small space is San Juan City, The Artologist indeed expanded in huge proportions as it opened a satellite branch in Santa Ana, California last June 2019. Its fifth branch will be opening soon at the new Ayala Malls Manila Bay in Pasay City before December 2019. Of course, the Filipino people and the world should expect that there will be more branches in the years to come.
Truly, The Artologist now serves as a center for promoting the ingenuity of the Filipino as an artist, and its contribution to the development of Filipino artistry is something that you can't simply ignore.
Location:
Ayala Malls ,Manila Bay
Address:
Filipino Village, Unit 2162-16, Level 2, Ayala Malls Manila Bay Diosdado Macapagal Blvd, Cor Aseana Ave, Paranaque City Philippines
Hours: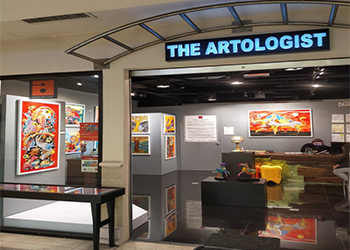 Location:
Shangrila Plaza Mall
Address:
Art Plaza, Unit 429/5, Level 4, Shangri-La Plaza Main Wing Edsa cor Shaw Blvd, Mandaluyong City Philippines.
Hours:
Monday to Thursday 11:00 AM – 9:00 PM
Friday 11:00 AM – 10:00 PM
Saturday 10:00 AM – 10:00 PM
Sunday 10:00 AM – 9:00 PM
For More inquires you may contact us at  8696-3244 /0916-567-3351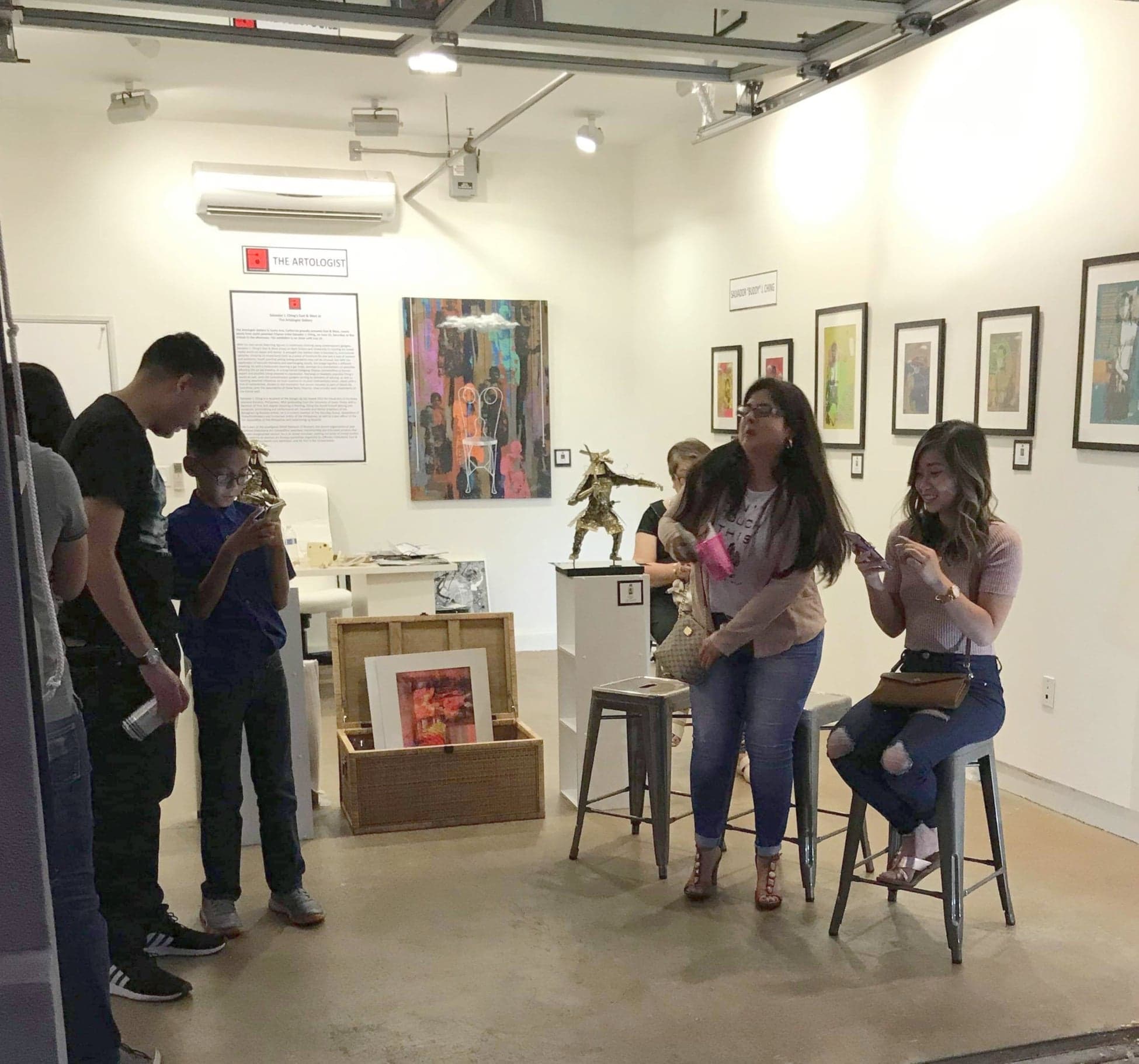 Location:
Santa Ana, California USA
Address:
#920 E Santa Ana Blvd, Santa Ana, CA 92701 USA
Hours:
Monday-Friday 6pm-9pm
Saturday-Sunday 10am-5pm
By Appointment
(714) 587-ARTS (2787)
Location:
Ayala Malls Manila Bay
Address:
G/F Diosdado Macapagal Avenue (Across Adidas Store/Manam Entrance) Filipino Village, Unit 2162-16, Level 2, Ayala Malls Manila Bay Diosdado Macapagal Blvd, Cor Aseana Ave, Paranaque City Philippines
Hours:
Monday to Thursday 10am – 7pm
Friday to Sunday 10am – 8pm
For More inquires you may contact us at 0945-511-2568